Website report card
I have no patience when it comes to websites, so they better load quickly. I prefer to read than to watch a video, so they better not force me. I don't want music that's integral to the experience - sometimes I'm in the mood, sometimes not so much.
In short, I'm just as picky as the average consumer.
These days, depending on which survey you read, upwards of three-quarters of car buyers do their research on the Internet before setting foot in a dealership, and most often on the manufacturers' sites. Makes sense then that car makers are devoting considerable energy and resources to their web presences.
We spent some time on the manufacturers' websites to bring you our completely unbiased and mostly scientifically accurate opinions about how easily navigated their sites, how useful, how pretty, how quick to respond, and how much they accurately represented their offerings.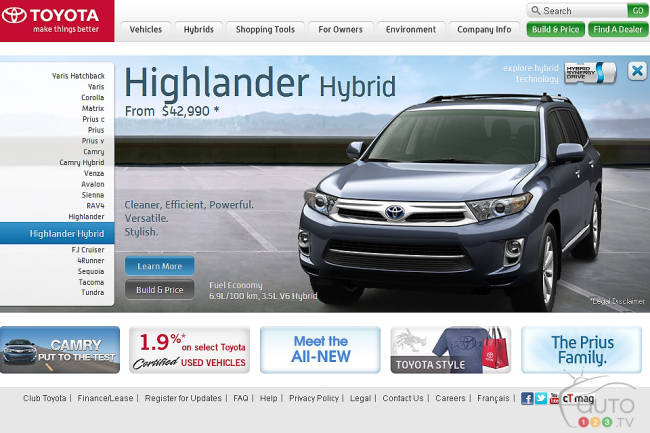 The following are listed in alphabetical order: