Taking Mother's Day on the Road
Mother's Day: that special day when Mom gets recognition for all the great things she does. Since many moms spend a lot of time in their vehicles, they may like a gift that will make that time more enjoyable. What follows are a few gift suggestions-some are practical and some are a bit frivolous. You know your mom, and you can probably guess which kind she prefers.
Go Global
These days a good Global Positioning Systems (GPS) doesn't have to cost an arm and a leg. It could help Mom navigate to those far flung soccer games or hockey tournaments. Voice-activated models are easy to use, and if Mom does a lot of commuting, look for a unit with real-time traffic reporting that can suggest an alternate route to avoid trouble spots.
Choose a unit with a screen that's big enough to see, but not so large that it blocks the view of the road. A screen that measures between 3.5 to 4.5 inches is just about right. Some small units can be easily detached and popped into a purse, handy if Mom still needs directions after she's parked the car.
Prices vary. The TomTom 350 M GPS goes for around $180 while Consumer Reports' top-rated Garmin Nuvi 3490 LMT sells for about $400.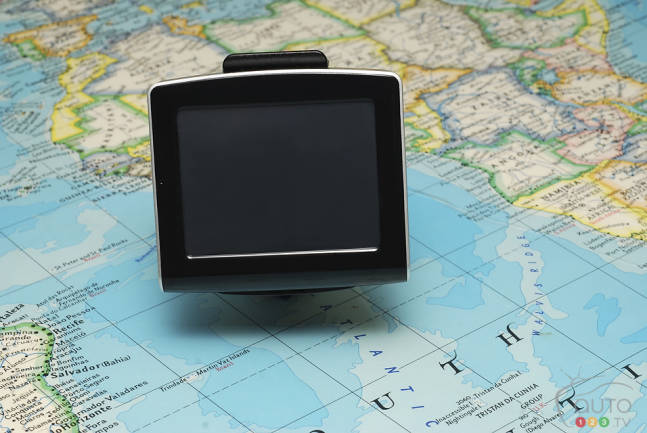 Toast those buns
If Mom doesn't have heated seats in her car already, she'll probably love a heated seat cover that she can install when the weather starts to get chilly. Obus Forme, well known for its mattresses, makes a few models that not only radiate warmth but can also give Mom a gentle massage. Cost of these seats range around $100.
(Remember that heated car seats, whether they come with the car or not, are not recommended for anyone with diminished skin sensitivity or who may not be able to detect overheating.)
Get Sirius
If Mom's a music lover, she'll enjoy the world of music that Siruis Satellite Radio puts at her fingertips. Classical, country, rock or talk - she can choose from over 130 channels.
To get started, purchase a package that you think would be right for Mom. There are a number of options ranging from basic to premium, but they all contain the essentials, including a channel display unit (which Sirius calls the radio), an attachment to mount it on, an antenna and various other necessary bits and pieces. Subscribe to the service on the Siruis website, www.siriusxm.com, and Mom will be set for a whole year of great tunes to cruise by-and you can renew the service next year, just in time for Mother's Day 2013.
Dock that Playlist
If Mom already has an extensive playlist, she'll probably appreciate being able to play those tunes while she's on the road. Whether she's got an iPhone, android or MP3 player, there's an adapter that will allow those devices to be played in most vehicles. They fall into three basic categories: a cassette adapter that fits into the car's cassette deck and plugs into the player; a cord that attaches the iPhone or MP3 player to the auxiliary input port of the car's stereo receiver; or an FM transmitter that uses a radio station to broadcast the music stored on your Mom's device.
Book a car spa
Busy Moms don't have a lot of time to keep their vehicles looking beautiful. While she's enjoying breakfast in bed, you can give her car a good wash and shine. If you'd rather not do it yourself, wrap up a gift card for a local car wash. Many cost less than $15 each, so you may want to purchase a few. If you really want to impress, arrange to have her car detailed, though that could set you back a few hundred dollars. Whichever you choose, Mom will enjoy riding around in her clean, shiny set of wheels.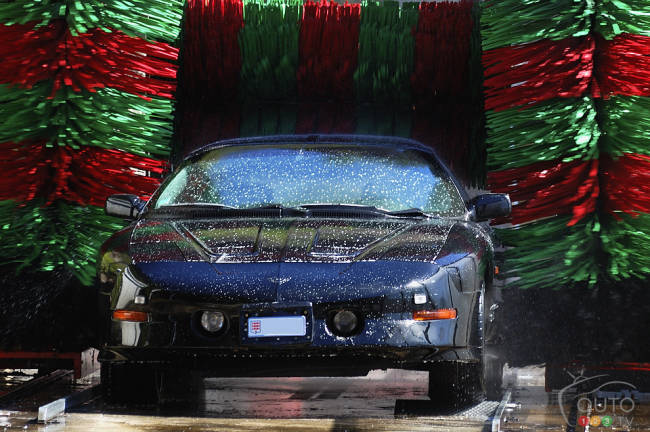 Flash some brand bling
Say thanks with a little (or a lot) of brand-name merchandise. Most car manufacturers sell some cool accessories that carry a little bit of luxury car cachet. Walk in to a Mercedes Benz show room and walk out with a pair of Mercedes Benz brand women's' sunglasses or a candy purple sport watch (If Mom's not into purple, there are other colours to choose).
Harley-Davidson, long known for its iconic ruggedness, puts its signature Bar and Emblem on some pretty girly bling. Pick a handful of shiny enamelled Ride Beads to create a custom bracelet or necklace. Girliest of all is the Bar and Emblem sterling silver ring paved in pink rhinstones for just over $100. The biker-chick-at-heart will thank you.
No matter how you celebrate it, Mother's Day is all about appreciation for all the things Mom has done to make your life healthy and happy. Whether or not your mother loves to drive, you can make her time behind the wheel a little more comfortable or even fun.