Seeing things more clearly
Restoring old, foggy headlights all by yourself
07/18/2012
Plastic headlight lenses have a frustrating habit of turning yellow over time and road debris damages their surface. As a result, they gradually become more opaque and reduce headlight performance.
In a big-box store near you
So I spent the week shopping for headlight restoration kits and found five different products, from Turtle's basic solution at $12.79 to Meguiar's premium kit at $39.99. And they weren't all necessarily good products. I finally opted for the least expensive full kit, Quixx from Germany, which normally retails for $22.99 but carried a $4.00 discount.
Choosing the right kit
Full headlight restoration kits typically include sanding papers, a sanding/polishing block, lens polish with polishing cloths, and a sealer. Pricing usually depends on the quality of the block and cloths. If the kit you're considering is just some lens polish and cloths, you'll waste your time and money since it won't make scratches disappear.
Quixx gave me some trouble because the polishing block is definitely not ergonomic. For the record, I used soft cloths for manual polishing rather than a foam ball that attaches to a power drill. Why? Because I plan to use the kit more than once! Disposable ones would only prove costlier and less environmentally friendly in the long run.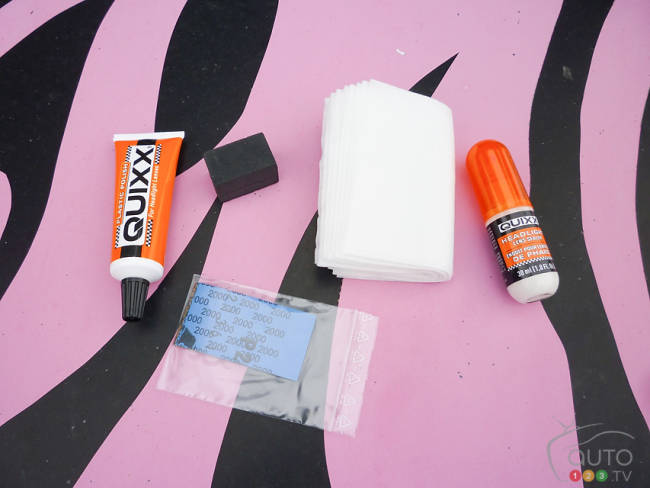 Getting to work
First, you have to sand the surface of the lens. Obviously, this will make the lens appear foggier than it already is. Don't worry, and don't put too much pressure onto it. Just proceed as you would for sanding wood.
Start with the coarsest sand paper (the lower the number, the larger the grit size) and rub vertically until you no longer see the small dots and scratches left by road debris. Regularly soak the paper in water and rinse the lens. This will remove loose paper particles that could otherwise create even larger scratches.
Then, use a finer sand paper and rub horizontally. Rinse again and repeat with the finest paper, this time vertically.
The next step involves the polish. Apply the same pressure with the same circular hand movements as you do when washing a window. Keep polishing each lens for a good five minutes. That's probably the only time I would have liked some sort of polisher to affix to my drill. But since the last paper I used was a grade of 5,000 (5,000 particles per square inch), manual polishing did the trick.
Now that the lens is clear again, sort of, you must clean it, let it dry and apply the sealer. The latter won't make the lens any more transparent, but it will protect the plastic like wax protects your car's paint.
Verdict
I found the result quite satisfying. Despite the less than ideal kit, I completed the job in 15 minutes. Sure, there are still some marks left, but you have to understand that I started with a grade 2,000 paper, so I didn't expect to restore my 16-year-old headlights like new!
I think your best bet is to go with the Mothers restoration kit (with foam ball) at $27.99 - halfway between the Quixx and Meguiar's. Of course, I can't overstate the importance of clear headlights, so maybe it's priceless!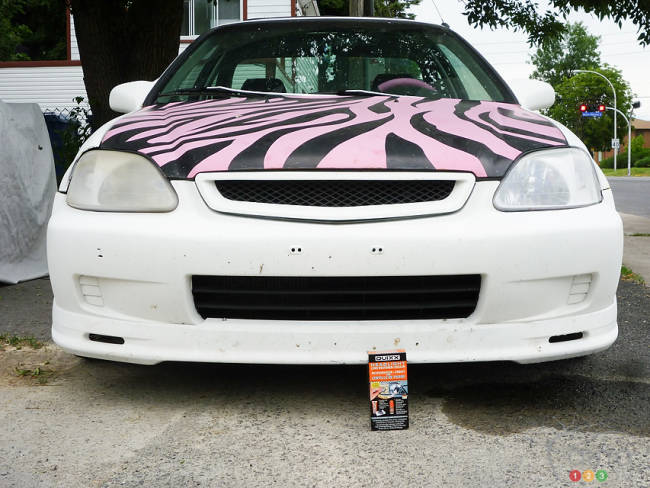 Maintenance