Road Trip Necessities
Things on a Road Trip I (now) Can't Live Without
01/14/2013
The Acura MDX and I have become very well acquainted with each other.
We spent a solid three weeks together, two of which were on an extended road trip.
I drove nearly 6,100 kilometres, through nine American states, and I'm glad this was the vehicle along for the journey.
Why? Because it included some of the creature comforts and luxury features to make life on the road a lot more bearable; and of course, a lot more fun. I think I've been spoiled.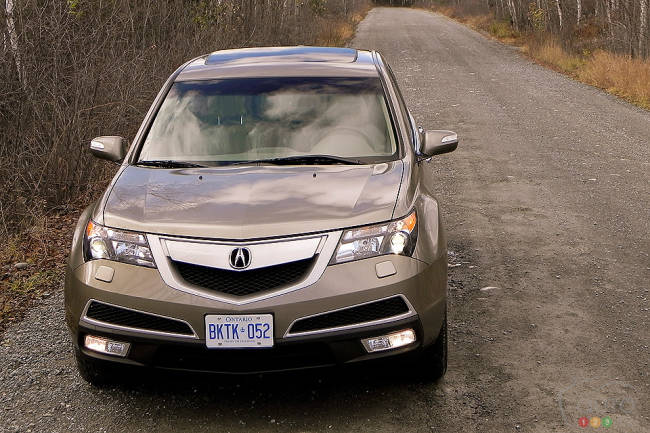 Entertainment
While driving along the various interstates, it can get incredibly boring. Boredom is compounded when all that's surrounding you and the vehicle are vast expanses of open road, flat topography and the occasional bird flying by.
Listening to a DVD through the premium audio system can be entertaining. When I wasn't driving, reclining the passenger seat, relaxing and watching it is also pretty good!
When a DVD wasn't in the system, there's XM radio to get me dancing in my seat. '90s on 9 is a station I frequent if there aren't any dance tunes on BPM (channel 51) to rock out to.
Heated Seats
We went from being in 20C weather to -23C. Needless to say, I wasn't warming my buns in the California sun. However, when it came to romping in the mountains, these were a must-have. What's nice about the Acura's seat warmers is that they get really hot. When you can see your breath in the car but your butt is toasty, that's a good sign.
A Big Trunk
There's room for seven inside the MDX, so with the third row seats folded down, the cargo capacity is rated at 1,215 litres (43 cubic feet). While we weren't hitting the outlet malls for Boxing Day deals, it's still nice to know that with two large suitcases and quite a few odds and ends, there was still a lot of space available to fill if we so desired.
Comfortable Seats
Were it not for the 8-way power adjustable driver's seat with 2-way power lumbar support and 2-position memory, I am not sure I'd be as comfortable as I was. On days when I needed a little more support, it was there to give it to me. On more relaxed days, it accommodated that, too.
Multiple Zone Climate Controls
The MDX has a tri-zone front/rear synchronized Automatic Climate Control System with humidity control and an air-filtration system. Regardless of where I was sitting, I could crank up the heat without making my co-driver cranky! I like it hot, he likes it cold. I sound like a Paula Abdul song...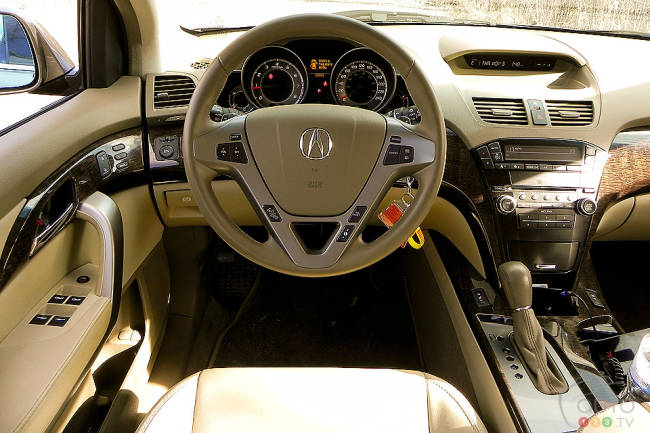 Power
The 3.7L, V6 linked to a 6-speed automatic transmission puts out 300 horsepower and 270 lb-ft of torque. It's ideal for everyday cruising or passing other motorists on steep inclines. Either way, the MDX is packed full of punch.
Three Letters: GPS
Need I say more?!