New Kia Sorento to arrive this fall

The new Sorento, which will debut in the United Kingdom this fall, features a new chassis, and a new exterior look thanks to LED headlamps and 19-inch alloy wheels. The manufacturer promises an updated powertrain; more fuel-efficient and better on carbon dioxide emissions.
5- and 7-passenger configurations stay the same, but the new Kia Sorento adds a 7-inch screen, a larger panoramic roof and additional safety features to the mix, as well as a choice of black or brown, leather or fabric for the interior.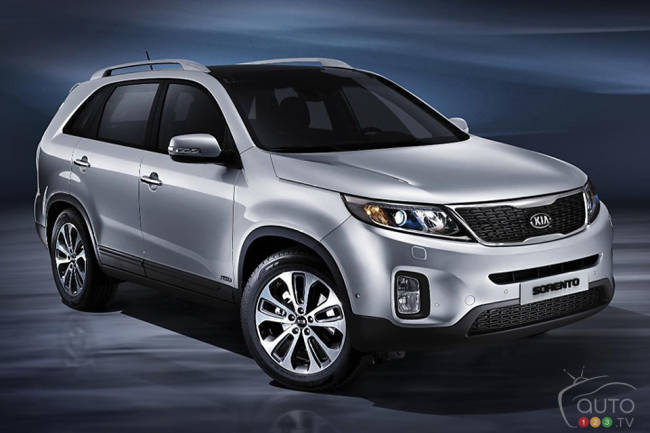 "Since its introduction in 2009, the second-generation Kia Sorento has achieved more than 620,000 sales around the world. Today, it is manufactured in Korea and the USA, attracting over 130,000 U.S. customers last year to rank as the best-selling Kia model in the States for the second year in a row," commented Thomas Oh, Kia's executive vice president and chief operating officer of the International Business division.
"We have given very careful attention to owners' feedback, and the upgraded Sorento is not just a cosmetic exercise but a major step forward for our popular SUV."
No word yet on either price or performance figures.