My first rally
This past weekend, I competed in the Rallye Vert de Montréal, a world championship of "green" rallies that are part of the FIA Alternative Energies Cup. With no rally experience whatsoever, I was understandably a bit nervous, but also very excited especially since I would be sitting in a magnificent Porsche Panamera S Hybrid. Rallies probably don't get any more luxurious!
I was curious as to how the event would play out, and what our assignments would be. With a full tank of gas and the green light from rally inspectors, we were given our official set of pacenotes. That's when the fun began.
As the co-driver, my job was to sift through and analyze those pacenotes in order to determine where we were going and what the speed limits were on the different streets and roads. The Rallye Vert de Montréal isn't about driving the fastest, but the smartest. It may sound easy, but it's not: You have to be precise to the nearest second.
I was made aware of that from Day 1. Starting on McGill College Street in downtown Montreal, we headed toward the North Shore. At first, everything went smoothly and we were right on time. However, during the second leg (which mainly took place on unpaved roads) it was a different story. Still, we managed to arrive with a satisfying time thanks to my new best friend: the Panamera's clock!
The first day proved to be quite eventful and exciting. Standing in 5th place, we felt really confident about the second and final day of the rally. With the Panamera S Hybrid indicating a fuel consumption average of 7.9L/100km, we thought we could even climb a few spots.
Unfortunately, it wasn't meant to be. My partner got hit by a virus that forced him to spend more time on the toilet seat than in the driver's seat. And so, I informed the officials that we were withdrawing from the event. What a bummer!
Overall, though, I'm pretty pleased with my first rally experience. I know for a fact that we could have finished on the podium, which is why I'm determined and eager to come back. See you next year!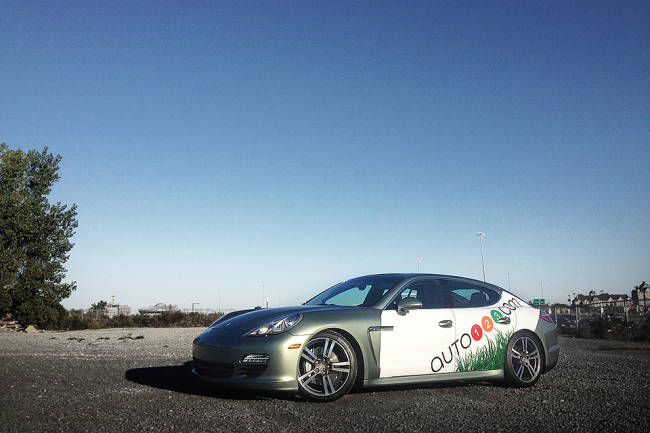 Racing
Green Car