Is Simona de Silvestro the next female Formula 1 driver?

No female racer has made it to the male-dominated Formula 1 since Italian Giovanna Amati in 1992.
That was 22 years ago.
However, 25-year-old Swiss driver Simona de Silvestro has a good chance to be on the starting grid next season.
The highly determined, talented, and gritty young woman has made huge sacrifices to climb the motorsport ladder and compete in the US-based IndyCar series for four years.
Today, she's a member of the Sauber F1 Team and she intends on becoming the next female F1 driver.
"If a female gets there, it has to be because she deserves it, not because she's a woman," she told our colleague Rene Fagnan during an exclusive interview in Montreal.
Read it all here on Auto123.com.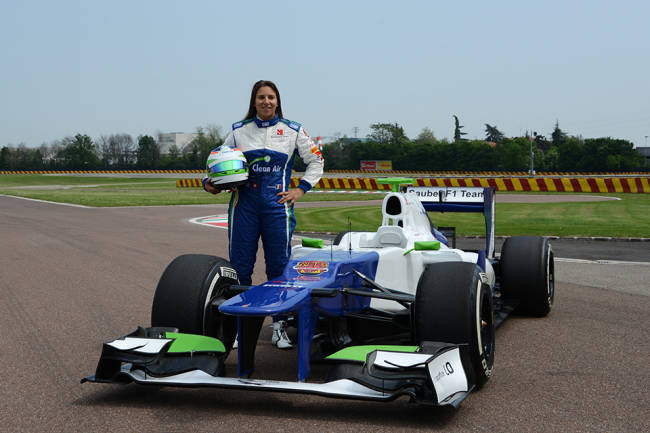 Racing