Gill Jones makes F1 history in Bahrain

Following the latest Bahrain Grand Prix, Gill Jones, Electronic Support Group Leader at Infiniti Red Bull Racing, became the first female member of an F1 team's technical staff to appear on the podium.
"It was my 177th race, so it took me a while to get there! For me, as a personal achievement, it's brilliant, I'm really proud. I'm really pleased to be able to represent the team and also the department I work for - electronics - because I think we play a massive part in the team. Again, being female as well makes it special," Jones said.
Other teams could follow Red Bull's lead in the near future, including Sauber (Monisha Kalterborn, team principal) and Williams (Claire Williams, deputy team principal).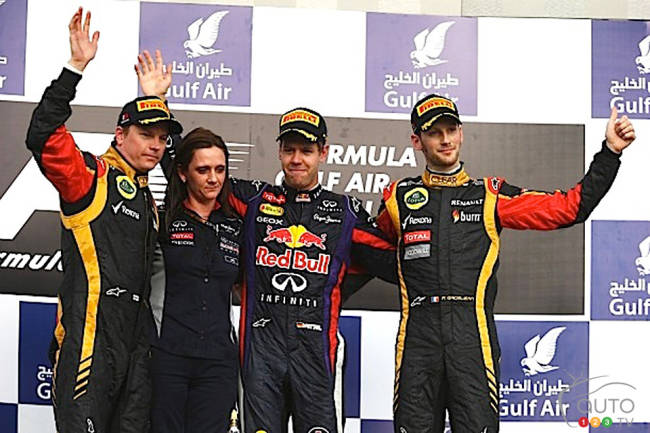 Racing