Gift Guide: Family Road Trip Must-Haves
Making the long journey that much shorter
12/17/2012
There comes a time in every family's life when they will embark upon a storied road trip. With the car loaded to the brim with too many bags, snacks for the road, offspring and pets (if they apply), remembering the all-important road trip distractions is sometimes hard to do. However, when you're travelling with the younger generation, sometimes those distractions can make or break a pleasant trip.
Teens can easily be kept docile and happy for hours with an iPhone, iPod or anything else i-related. However, it's the young'uns who can really stir things up if not kept occupied while on long trips. And so, I've put together a list of interesting road trip essentials to keep your little ones in your good graces throughout the duration of your family getaway.
Crayola ColorStudio HD
This nifty little product from Griffin Technology and Crayola works with your iPad and is the perfect road trip essential for your little artist. The iMarker works as a crayon, marker or paintbrush so your child can colour up a storm... without colouring the car as well. With a free App available (with the purchase of the pen), your child has a multitude of images to colour and create on the journey. Let creativity reign supreme with the Crayola ColorStudio HD iMarker.
Price: $29.99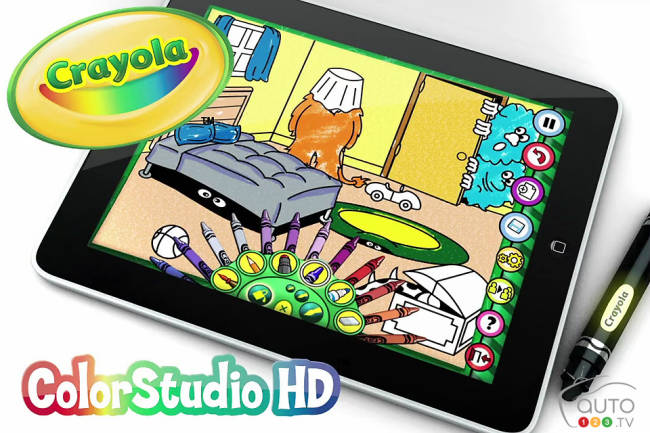 Crayola MyPhones
Sometimes listening to that Disney movie for the 152nd time just isn't fun. I know. Instead of wishing Nemo was never found, ensure your children can hear every word of the dialogue they already know by heart via headphones specifically designed and made for them. Inner ear damage is always a worry with children, so these headphones from Crayola have a volume-limiting feature to ensure their little ears stay safe, while you stay sane. Available in different colours and as earbuds or headphones, the Crayola MyPhones can also be personalized with stickers and markers that come with each pair.
Price: Earbuds; $14.95 Headphones; $24.95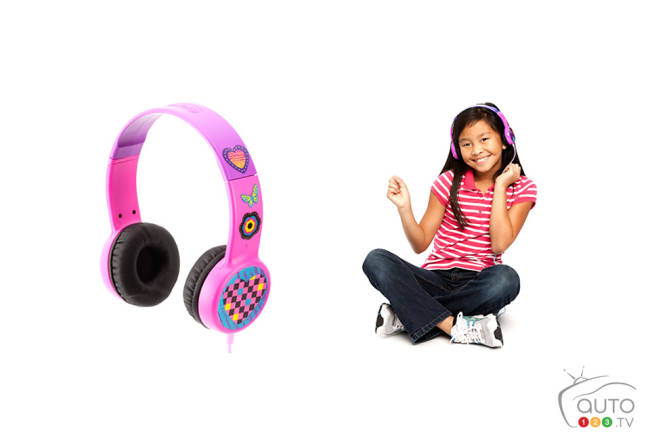 Woogie
When you're a child, having a constant companion by your side is the ultimate desire. If you're sibling-free (as my son is), that constant companionship can come in the form of a stuffed animal or toy of some sort -- or you'll end up the long-lost buddy which means eternal entertaining on your part. Not really what you want to do on a long road trip. So, Griffin Technology has come up with a nifty little product that's not only cute, but an uber good buddy alternative for your child. Using your iPhone or Touch, the Woogie comes to life (after you download the free app) and interacts with your child. Play games, tell jokes and make sure the Woogie is fed and entertained and your child will have a friend for the entire trip or longer. Fear not, if you've more than one child, their Woogies can also interact with each other. Fun for all!
Price: $24.99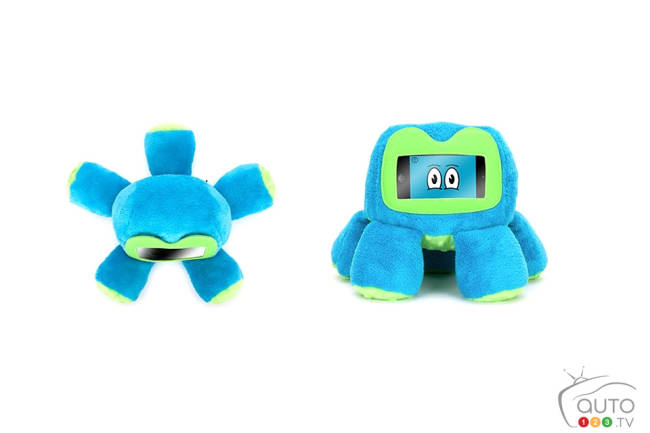 Snack & Play Travel Tray
Some children's car seats feature cup holders and armrests, as well as headrests, but rarely do they offer a surface for your child to play/eat/draw on. Unless you're privileged enough to own a Jaguar XJL with the flip-down tray tables in the backseat, having a travel tray on which your child can do whatever he/she feels the need to do will keep them occupied and happy on the journey. Made of durable nylon (which is also easy to wipe down, always important) with foam inserts to keep it rigid (but pliable in case of an accident), the tray table features straps to attach to the car seat, stroller or even an airplane seat. There's also nifty little mesh side pockets so you can make sure everything is right within your little one's reach. Edging around the perimeter of the tray ensures your child's toys/snacks/crayons stay put, no matter how bumpy the ride.
Price: $19.99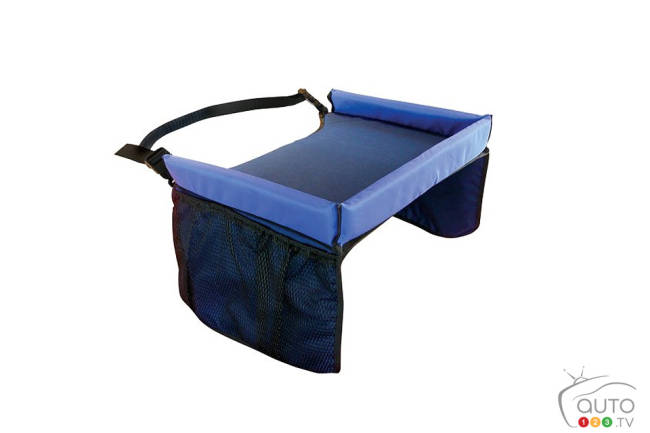 Are We There Yet? Road Trips in the 21st Century
While this isn't a product directly related to your child, it's still going to help you on those long, tedious road trips by giving you plenty of tricks and advice on how to keep your child happy and pleasant for the entire journey. From classic games we all remember to 21st century, up-to-date methods, this book will ensure your keep your cool and your child smiling; something we can all hope for on any family vacation.
Price: Approx. $25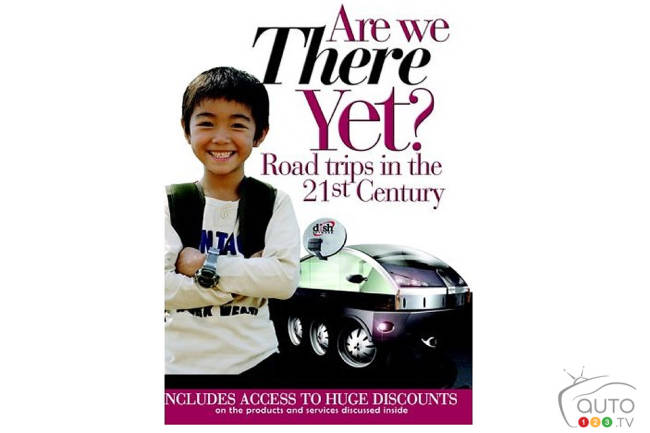 Family