Ford announces new electric... bicycle?
Ford's Executive Chairman, Bill Ford, has encouraged employees to reimagine the future of transportation.
"He has tasked us with looking into the future, and how we're going to make sustainable products and be profitable," said Erica Klampfl, the company's Future Mobility manager. "We can no longer just think about being an automotive product company."
As a result, Ford has signed a deal with Pedego to build and sell an electric bicycle with a top speed of 32 km/h and a range of 25-50 km in full EV mode. Pricing is set at $3,695 USD, and there are a couple of retailers in Canada.
Pedego started doing business in 2006 when one of its co-founders bought an electric bike that failed to meet his expectations. It's now the leading electric bicycle manufacturer in the U.S. with annual sales of 20,000 units.
Source: pedegoelectricbikes.com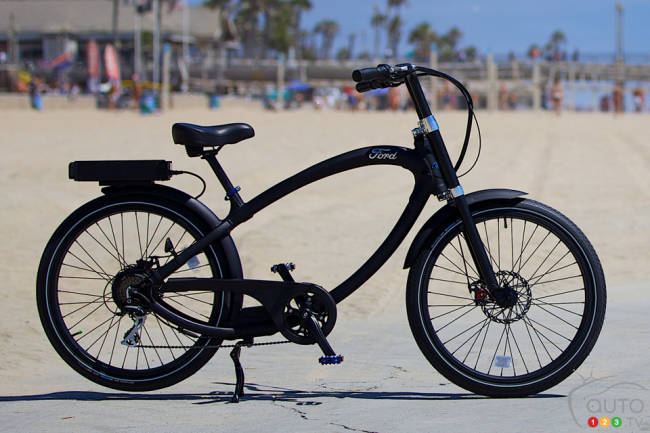 Green Car