For Father's Day; ideas for the kind of Dad do you have
There's something special about that bond between a daughter and her dad. It could be that a father is the biggest and strongest man around for a good part of his daughter's life. It's not just physical strength; dads often provide that manly support and emotional strength that a daughter may need now and then.
Every dad is special so when you're thinking about a Father's Day gift, think about the things that make him happy. For every kind of Dad there's a gift that's just right.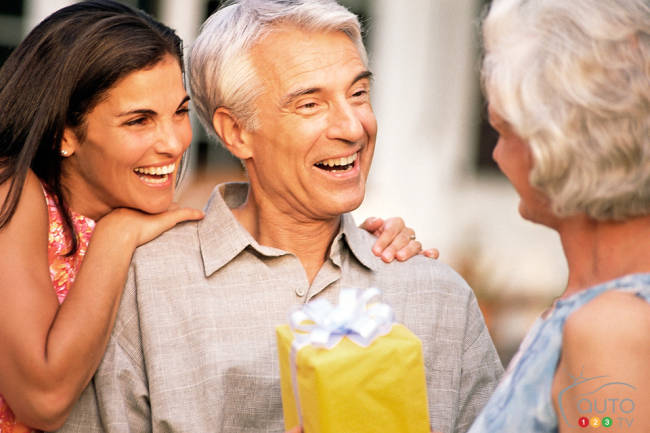 Luxury Loving Dad
If this is your dad, you know he wants nothing but the best. He loves those high-end cars, even if he doesn't drive one. Give him a Cadillac Escalade, a Masarati Quattroporte, or a Mercedes Benz S550. If those vehicles aren't in your budget you can buy Dad a gift certificate for a one-day luxury car rental-then he can choose his luxury cruise when it suits his schedule.
Sensitive Dad
If Dad has allergies, he'll thank you for an in-car air purifier. Sharp Canada makes one such gadget that will fit right into his car's cupholder. According to the product description it will strip allergens, dust and nasty smells from the air making it easier for Dad to breathe.
Neat Freak Dad
You know your dad's a neat freak if he follows you around with a vacuum cleaner, if he cleans his car with a tooth brush, or if his desk is as uncluttered as an airport runway. The Dad who appreciates spotlessness will love a gift certificate to get his car washed and detailed.
Movie Buff Dad
Bonding with Dad over some classic car movies might be a perfect gift for father who's crazy about film. Get out the popcorn, the pretzels and the beer, and settle down in front of the wide screen together. While there's some debate over which are the best car movies of all time, here are a few suggestions:
Nostalgia, 50s music and a young Susanne Summers
American Graffiti (1973) with Richard Dryfuss, Ron Howard and Wolf Man Jack
Action
The Italian Job (1969 version) with Michael Caine, Noel Coward and Benny Hill
Goldlfinger (1964) with Sean Connery and Honor Blackman
Deep, dark drama
Taxi Driver (1974) with Robert DeNiro, Jodi Foster and Cybill Shepard
The Driver (2011) with Ryan Gosling and Carey Mulligan
Eco Dad
If Dad's been trying to cut down on fuel, but he can't give up his car all together, he might appreciate a membership in a car co-op. Fees vary. For example, a one-time membership fee to join Toronto company AutoShare, autoshare.com , adds up to about $150. After that, Dad will be billed monthly for any trips he takes. He'll have access to a range of different vehicles: a truck to haul a big load, a hybrid for a road trip, or Fiat 500 for a fun ride around town. Car co-ops are especially useful for city dwelling dads who can walk or take transit most of the time. Thrifty dads will appreciate the savings that come with not having to purchase or maintain their own vehicle.
Cool Cool Dad
The dad who likes to look good will appreciate a stylish pair of sunglasses to stash in his glove compartment. This year there are a few hot looks to choose from: the oversized, the petite or the vintage. Check with your local luxury car dealer since many car manufacturers also offer some fashionable merchandise. Mercedes Benz has a line of especially manly shades that would look great on any dad. Whichever brand you choose, remember to look for the tag that says they filter UVA and UVB light. Health Canada recommends that driving sunglasses should block 60 to 92 percent of UVA and 95 to 99 percent UVB light rays.
Speedster Dad
If your Dad's got a need for speed, give him a chance to express his inner Mario Andretti. Book a session for him at a local racing school. A gift certificate for a one-day performance driving course can range anywhere from $400 to $1000 and up. Check out Jim Russell and Racing Adventures.
Road Trippin' Dad
He's a master at packing the car for a camping trip. He's always got his fishing gear at the ready. He loves to use his GPS. Take Dad on the road for Father's Day fun, whether it's just an afternoon of exploring country roads or a lazy weekend at the lake.
The main thing about Father's Day is to spend time with Dad and let him know that he's one of the most important- maybe even the most important man in your life.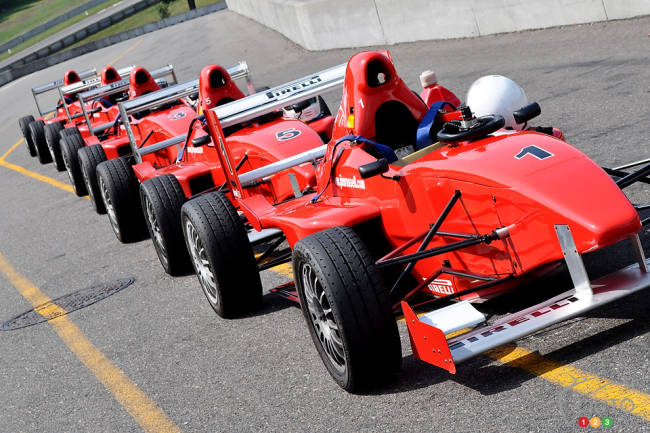 Family