Do you hear what I hear?
When you're in and out of press cars regularly, the audio is a crap shoot.
It's always deeply appreciated to step into a car that not only has SiriusXM but also whose manufacturer has had the largesse to spring for a subscription. I admit to being partial to Howard Stern; that is, when he's a) not on holidays; b) not in the midst of a game show that pits retarded hookers against unemployed dwarves; and c) not interviewing some emo singer-songwriter I've never heard of. He is otherwise a hell of an interviewer, and the inter-personal idiocy that goes on with the staff of his show is hilarious.
In spite of a merger, Stern continues to be unavailable on XM radios, except with some sort of upgraded subscription (I think), for which, lemme tell you, not one manufacturer has ever sprung. Springed. Whatever.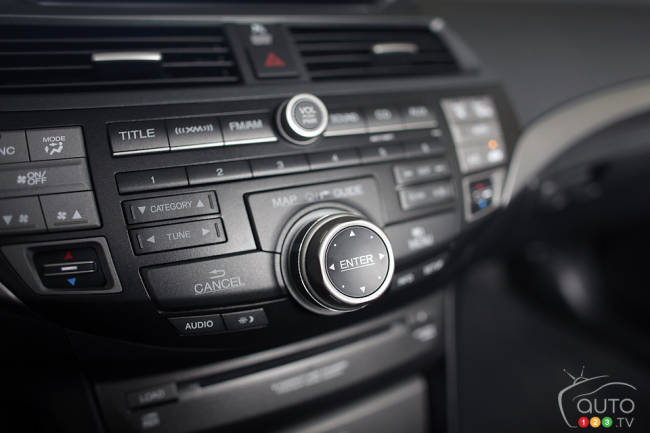 Of course, there's always AM/FM, and I have been known to tune into talk radio when it's good, but it too often isn't.
I like music, but I get bored of it. I want company.
And so I turned recently to audio books. They're pricey, but don't let that scare you - the library has them. I know! I hadn't been in a library in 25 years before my butterfly mind alit on audio books. Now I'm a regular.
I still borrow them on CD, so although I do believe the death knell for the compact disc hath been rung, I'm grateful that MY 2012 cars still have CD players. I think you can borrow them electronically now, but I haven't yet been bothered to figure out how.
Fiction on audio book runs the gamut from chick lit read by the ugly one from Sex and the City, to large-cast performances of The Blind Assassin.
Non-fiction, too, is soup-to-nuts. I listened to Steve Martin read me his autobiography, which was excellent, and Dick Van Dyke read me his, which was just OK. But I still love Dick Van Dyke. I listen to self-help books and how-to books, travel memoirs and, my absolute favourite, all the Nora Ephron and Bill Bryson I can get my hands on.
But the real treat is the car stuff. I would never have taken the time to sit and read Bob Lutz's Car Guys vs Bean Counters, but I enjoyed the heck out of it on audio book. Read by some nobody, it has Lutz's way about it. Enlightening, too. He made me look at some of the watershed moments in automotive's, and especially GM's, history from another angle, and he earned my respect.
Plus, it wasn't until I listened to Lutz that I realized how nostalgic I am for the good old days, when design came first, and the Car Guys were in charge.
I listened to PJ O'Rourke's Driving Like Crazy, which made me a fan of O'Rourke. I can't wait to try another. His tales of the good old days are written with real spark - of course, I'd heard of him but I really didn't have a clue what he was all about. Made me wish I'd been an American auto journalist 30 years ago, made me wish I'd been along on his wild rides through Mexico.
Made me wish the world were a little different again.
Good feelings - good to have feelings. They're increasingly rare as we scuttle about like ants under glass, always in a hurry, disconnected from the people around us even though we're bumper to bumper.
We spend our in-car time doing distracting things, and not bothering to unwind in the rare moments when we're not working, or catering to the kids, or arguing, or all the other irksome things that can happen to you when you get out of your car.
Turns out you don't have to curl up to dive into a good book.
Gadget