Canadians can purchase Spark EV at last
Chevrolet dealers across Canada will now offer the Spark EV to their regular customers after two years of fleet-only sales. Like any self-respecting green car, it will be eligible for incentives from the provinces of Quebec, Ontario, and British Columbia.
Pricing for the 2016 Chevrolet Spark EV has yet to be announced, though.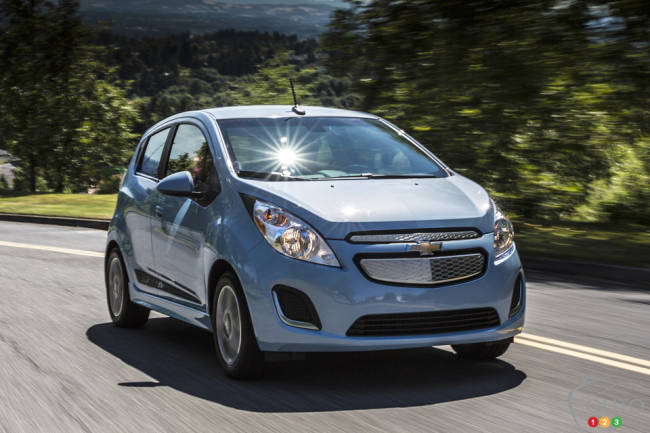 Virtually identical to its 2015 fleet variant, which our very own Miranda Lightstone test drove recently, the 2016 Spark EV boasts a combined city/highway estimated range of 131 km and an estimated city/highway fuel consumption equivalent of 2.0Le/100km. Producing a whopping 327 lb-ft of instant torque, this tiny hatchback can sprint from 0-60 mph (96 km/h) in 7.2 seconds.
The 140hp motor is fed by a lithium-ion battery, which can be charged to 80% in as little as 20 minutes through the industry's first use of the recently approved SAE combo charger for DC fast charging.
Given its surprising performance, practical configuration, and cute mug, the 2016 Chevrolet Spark EV will likely sell like hot cakes.