Autoglym Bird Dropping Wipes
Banishing those nasty splotches
08/01/2012
s there anything more frustrating than parking your newly washed ride, only to have kamikaze, feathered dive-bombers use it for target practice?
Most of the streets in my older neighbourhood are lined with century-old maples. They're lovely, and not only provide welcome shade in the heat of summer, but harbour a variety of birds within their leafy branches who fill the air with their song.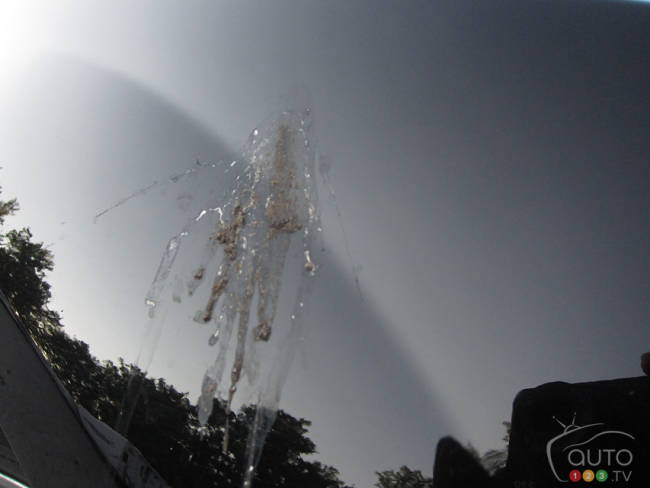 It's oh-so-nice during a heatwave to climb into a car that hasn't been baking in the roasting sun, but it does have its drawbacks.
Case in point: This week, I was driving a 2012 Camaro SS convertible. It certainly looked menacing, with its long snout and gleaming flanks, but its lethal black paint scheme seemed to make it a favoured target for the local birds. Which meant a daily trip to the car wash to keep it looking good if I planned on taking any photos.
It's a long-held misconception -- one I'd always believed -- that bird doo-doo is corrosive enough to eat away at your paint's surface.
What actually happens is that as the intense heat of the summer sun warms up your paint's lacquer, it expands and softens. If there happen to be any bird droppings on the surface, that same sun dries them hard. As the paint cools overnight, the contracting lacquer hardens around the bird dropping and creates a disruption in the smooth surface that makes it appear that the paint has been etched.
Although devotedly waxing your car will provide limited protection from bird droppings, the only way to prevent damage is to remove them as quickly as possible.
Autoglym, a car care company based in the UK, has come up with a handy disposable wipe that can be stored in the glovebox. Sealed in individual pouches, Autoglym's Bird Dropping Wipes contain a cleansing formula that removes the mess quickly without causing any harm to the paint.
It didn't take long for an opportunity to put the wipes to the test.
A large splotch across the Camaro's front fender -- nicely roasted by the midday sun -- provided just the challenge.
The Autoglym wipes resemble those multipurpose, pre-moistened towelettes that most mothers carry in their purses -- and provide much the same function. A couple of passes with the towel to remove the more stubborn areas and the mess was gone, performing exactly as promised.
However, the towelettes could be a bit larger. It was awkward to complete the job without getting any of the nasty mess on my fingers.
Autoglym Bird Dropping Wipes are available wherever premium car care products are sold for approximately $6.99.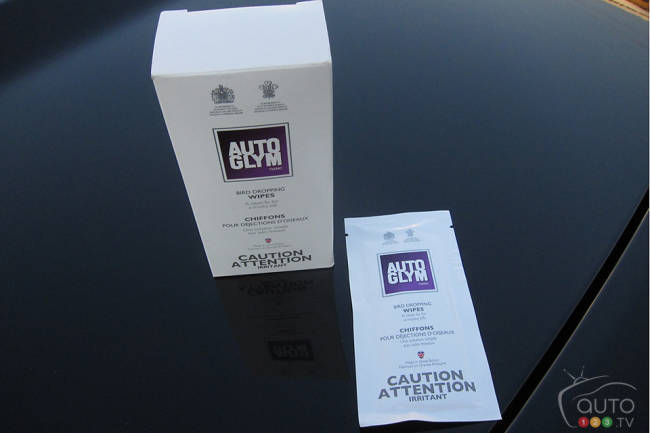 Maintenance