Audi's Leena Gade, the first female race engineer to win Le Mans

Meet Leena Gade, race engineer who became last June the first female engineer to win the legendary 24 Hours of Le Mans which earned Audi a 10th victory in the French sportscar endurance classic.
Auto123.com spent some time with Gade during the running of the Petit Le Mans at Road Atlanta last weekend.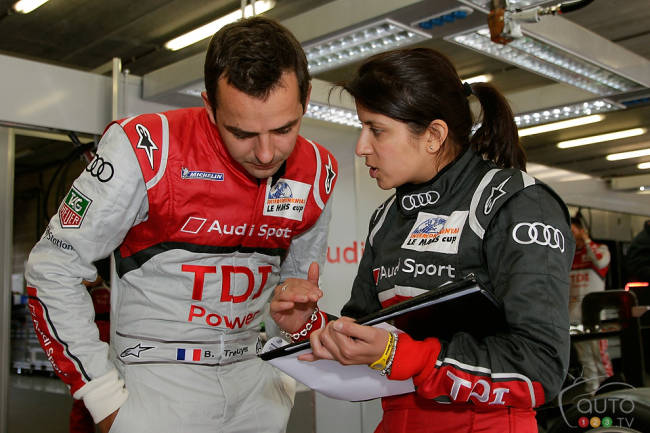 Gade, aged 35, from South Harrow near London, masterminded the outstanding victory of the diesel-engined Audi R18 TDI driven by Benoit Treluyer, Marcel Fassler and Andre Lotterer at Le Mans, covering over 3,000 miles in 24 hours.
Gade was born in the United Kingdom, but spent a part of her childhood in India. When her family moved back to England she started to watched Formula 1 Grands Prix on television at the age of 13 with her sister. "Nigel Mansell was a big star. That's how we both got interested," she pointed.
"I've always been interested in engineering. As a kid I would take things apart and put them back together from a mechanical point of view," she added.
She studied automotive and aerospace engineering, took a job at Jaguar and then started her motorsport career as a part time mechanic and data analyst. She joined Audi's race team in 2007 and then was promoted to race engineer.
Her job is to monitor every aspect of the race, including the pit stop strategy, the tire pressure, the fuel consumption, the various temperatures and pressures, the weather and track conditions as well as the set-up of the R18.
"I am responsible for the entire crew, mechanics, background engineers, assistant engineer. I'm in charge of that," Gade said.
"Then you've got the drivers, the set-up of the car and the strategy side of things. I'm responsible for the final decisions on the race car. If a part on the car moves, changes temperature or changes pressure, I'm logging it. The collected information is then used by me to give instructions over a radio to the driver to help him maintain tires or maximise the engine performance for example. I'm the main contact to the driver. The driver-engineer psychology has to be strong and trust plays a vital part in gaining performance," she added
Gade insists that working in such a male-dominated world has never been a problem.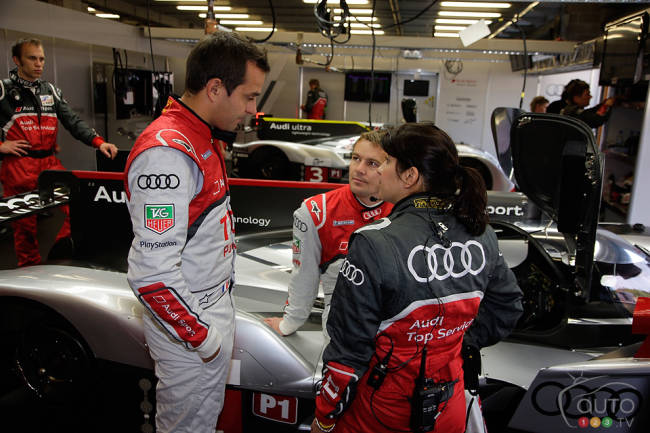 "If it's something you really want to do in life, you really need to push yourself," the former University of Manchester student said.
"My sister and I really wanted to work in motorsport engineering. We never gave up. This is what we always wanted to do in life. And every time someone said 'You can't do this' or 'You haven't got the experience for that', well that's what we did. We went off and got that experience," she continued.
The victory at Le Mans did not change her.
"Two weeks after the Le Mans race, the sheer number of people who contacted me was amazing," Gade said. "For them, it was a really big deal, but I was just doing my job," she concluded.
Racing