2015 Mitsubishi RVR 2.4L Limited Review
Highs and lows
Great style
Famous garanty
As long as it stays in the family
04/21/2015
The Mitsubishi RVR compact crossover is unmistakably the Outlander's little brother. And truth be told, I think I find it more attractive. Maybe it has something to do with its smaller size and lighter weight, which better suit my wants and needs.
These two siblings not only share the same genes, but also the same fantastic 10-year/160,000km powertrain warranty (not to mention a 5-year/100,000km new vehicle warranty and 5-year/unlimited km roadside assistance). Plus, their interior design is an exercise in simple living, which is a good thing for keeping your focus on the road and the drive -- not everyone craves luxurious amenities and gadgets, after all. On top of that, the heated front seats with premium fabric surfaces offer lots of comfort (no leather upholstery is available, and frankly, I don't mind).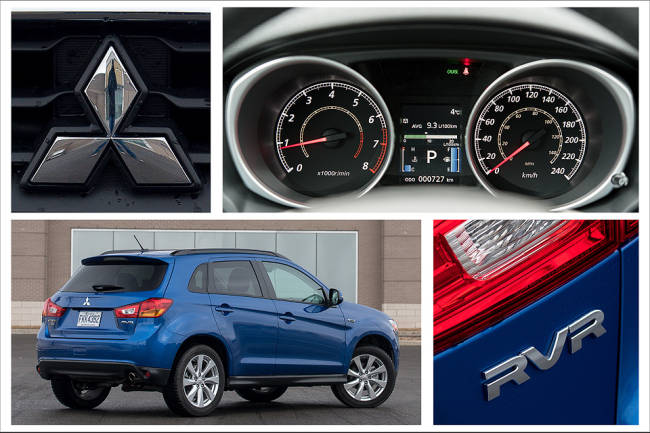 Driving the 2015 Mitsubishi RVR 2.4L Limited
Similar to its big brother, the RVR drives like a charm, serving up a very laid-back experience behind the wheel. It gets even better when you stop at the gas station, which won't happen too often thanks to its low fuel consumption average of 9.3L/100km (on my watch).
I love the panoramic glass roof that floods the all-black cabin with sunlight and comes with a sunshade for those times when it gets too hot inside. A surprise awaits you at night in the form of three-level LED roof lighting. Yeah, I know, it's pretty useless, but how cool! It feels like sitting in a theatre room, minus the popcorn.
My tester benefited from the optional 2.4L 4-cylinder MIVEC engine. With 168 horsepower on tap, it had enough juice to overtake slower cars on the highway while showing civilized road manners in general. This sprightly little ute is happy to take you to your destination, aided by lively steering, a short turning radius, and good throttle response. Paddle shifters are even available with the 6-speed Sportronic autobox, and a drive selector (2WD/4WD/4WD LOCK) makes it easy to adapt to any conditions.
Geared for the daily grind
The 2015 Mitsubishi RVR 2.4L Limited has other great attributes including excellent visibility all around and through the rearview camera. A clean layout obviously comes with certain benefits such as easy access to the HVAC controls and a user-friendly human-machine interface. My only complaint is the poor quality of plastics inside the RVR, which are bound to squeak over time.
There is ample space to put down your coffee or stow away your sunglasses, while the cargo area offers 1,402 litres of room (when you fold down the 60/40 split rear seats) and the perfect floor height for loading grocery bags. Five people can sit inside this compact crossover, and quite comfortably so, except taller individuals like my son, who is 6'3" and felt squeezed in the back, even with the front passenger seat completely moved forward.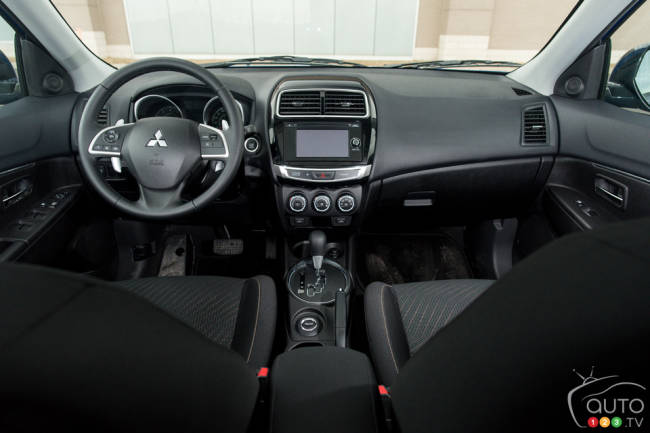 One final note about the RVR
In the loaded and highly competitive small SUV/CUV segment, it really all comes down to pricing and personal tastes. The 2015 Mitsubishi RVR's closest rivals at the moment include the Subaru XV Crosstrek ($24,995), Fiat 500X ($21,495), Nissan JUKE ($20,498), and Chevrolet Trax ($20,880).
MSRPs go as follows:
ES 2WD at $19,998
SE 2WD at $22,298
SE AWC at $25,698
Limited at $26,498
2.4L Limited at $26,898
GT AWC at $28,898
2.4L GT AWC at $29,398