2015 MINI Countryman Cooper S ALL4 Review
Highs and lows
It's a MINI with AWD
Trunk is sizable
Plenty of interior space
Fun to drive
Feels sluggish and old compared to new MINI
Old paddle-shift design
Looks dated
Falling out of love
12/12/2014
It pained me to think of the MINI Countryman the way I did all week. I felt sick with grief and like I was betraying a close personal friend. I'd get behind the wheel, fake smile plastered on my face thinking, "OK, this time will be better. This time I'll enjoy myself like I always have before."
Like a doomed relationship on rocky seas, I was desperately clinging to the lifeboats of fun motoring, but my thoughts kept drifting to the new Cooper and how glorious it felt vs. how old, stodgy and slow the Countryman Cooper S ALL4 now seemed.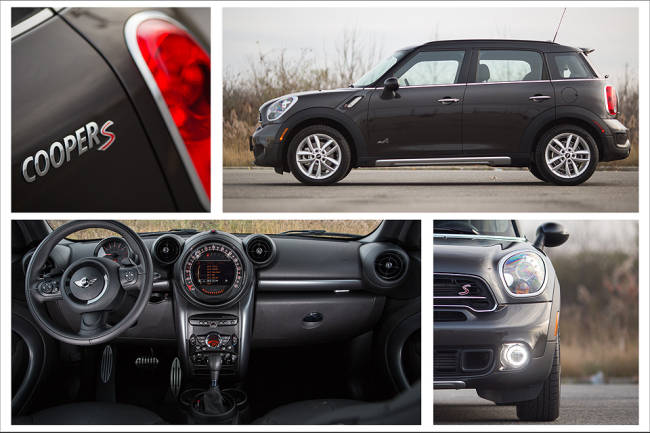 There's beauty in the breakdown
Sometimes. I've always been a fan of the Countryman ALL4's beefy, puffed up looks. Somehow engineers at MINI managed to maintain the cute MINI mug while injecting it full of MINI-sized steroids to give it that extra boost.
And yet, now I find it looks old, dated even. While the new MINI features subtle updates that bring the Cooper squarely in line with today's automotive styling cues, the Countryman lags behind in a way that's hard to explain. Perhaps I was just so smitten with the new Cooper…
Additional body colour options as well as a new structure to the front grille are really the only updates the 2015 Countryman received, along with a 30% luggage compartment increase.
Inside, the Countryman remains largely the same as well, save for the removal of the centre storage "rail" that ran from the front to the back of the vehicle and could be affixed with various accessories and (in the first few iterations) even lit up with the vehicle's mood lighting.
Mood lighting + indecisive child = mummy curses MINI
Speaking of that mood lighting; I do think it's a fun extra and something I'd change on occasion as a MINI owner, and I did a few times as soon as I got in to the vehicle. Unfortunately, my son was in the car when I cycled through the coloured light show. Mistake No. 1.
With an opinionated 3-year-old riding in the rear who can't make up his mind between red, pink, orange or blue, you're going to get pretty tired of reaching up to cycle through the colours, let me tell you. Eventually I told my colour-obsessed toddler that the light was broken and would remain stuck on green, too bad. He wasn't impressed.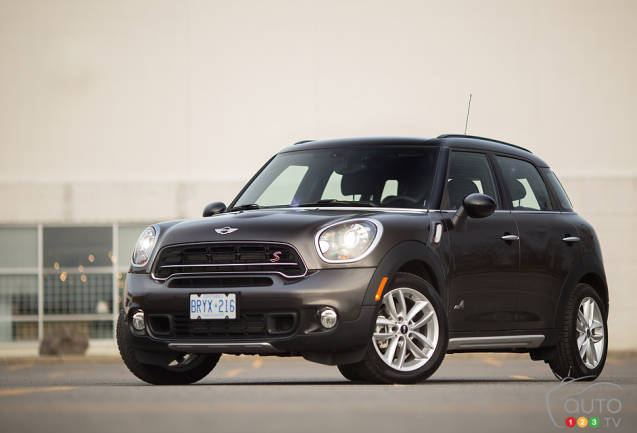 Practicality in spades
As I write these words, I have a ginormous Ford Expedition parked outside. Truthfully, I find the MINI Countryman Cooper S ALL4 more practical and "spacious" than the Expedition.
Now, hear me out: First of all the rear door openings on the Countryman are fabulous and mean lots of room for loading and unloading goods and my child. The hatch is easy to open, the load level is prime, and the trunk is plenty spacious (offering up 1,170L). It's easier to maneouvre, easier to park, offers all-wheel drive for stickier (read: slippery) situations in the colder months, and is fun to drive.
That's where MINI excels: in the fun-to-drive department. The Countryman has not seen engine changes like the Cooper, but instead dropped an engine and a trim all together. Gone is the Cooper and base 1.6L engine with FWD. The Countryman is now only available with the turbocharged 1.6L 4-cyl that produces 181 horsepower and 177 lb-ft of torque, and with AWD in ALL4 guise. Both 6-speed manual and 6-speed automatics are available.
I beg of you: Please order your MINI with a manual. You won't regret it. Not for a second.
Equipped with the automatic, my particular MINI Countryman seemed to lack something. The four cornered wheel placement and direct steering help the MINI Countryman achieve that go-kart handling feel, but something still felt off. Perhaps it was the winter rubber I was riding on, but the whole vehicle just felt heavy, steering felt disconnected during sportier maneouvres, and everything just felt… un-MINI.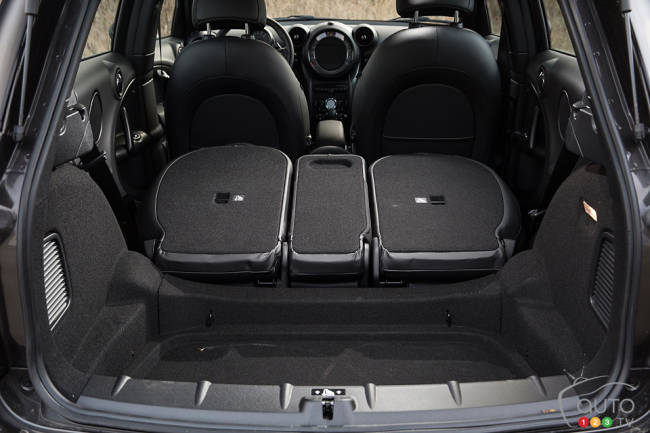 I want to reignite the flame
I don't want to not like the MINI Countryman Cooper S ALL4. Not just because it's a MINI, but because I do think it's a great car for young, hip families looking for a practical compact CUV.
With options like the new Fiat 500X coming up, the MINI Countryman (in my humble opinion) is going to have to step up its game. MINI did a bang-up job with the new Cooper and it's base 3-cyl turbocharged mill. That alone was enough to skyrocket the hatch into super-cooldom in my eyes. They need to do something like that with the Countryman or I fear it will go the way of the Dodo bird.