2013 Montreal Motorcycle Show kicks off with SHE RIDES NIGHT

The 2013 Montreal Motorcycle Show starts today at Palais des Congrès. From 5 pm, ladies will get half-price admission as part of "SHE RIDES NIGHT," an industry celebration of women who love to ride or are considering taking up this wonderful sport.
Many new models will be on hand including three 500cc Hondas and the Kawasaki Ninja 300. Also, look for dirt bikes, scooters, and ATVs. Overall, 20 manufacturers and 140 exhibitors will occupy the show floor.
Kids aged 6-12 will enjoy a great time at the Yamaha Riding Academy, which offers a free opportunity to take a ride on the latest TT-R off-road motorcycle. Wearing protective gear, they will be supervised by certified instructors during their 15-minute riding session.
Elsewhere, there will be a blood donor clinic in memory of Yves-Martin Proulx, a former journalist at Moto Journal who died in 2001 from leukaemia.
Find all you need to know about the 2013 Montreal Motorcycle Show by visiting the website.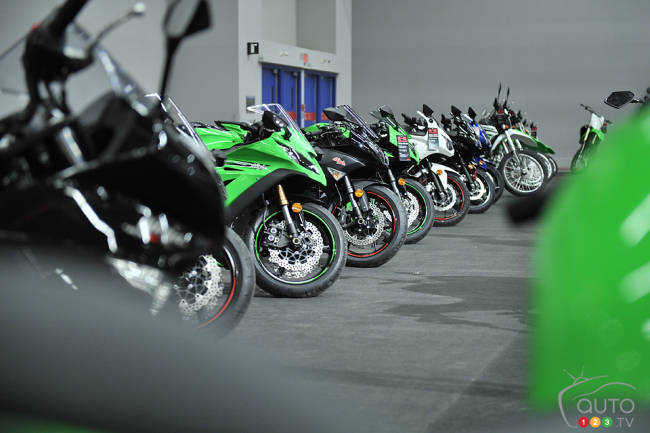 Motorcycle