2013 Ford Fusion Energi: one car, two points of view
Interview with Josée Paquet
06/28/2013
Earlier this week, Miranda Lightstone and Josée Paquet reviewed the all-new 2013 Ford Fusion Energi. You first read the impressions of our car expert, performance enthusiast and mother of one, then the feedback of your average Jane, green-car lover and mother of three.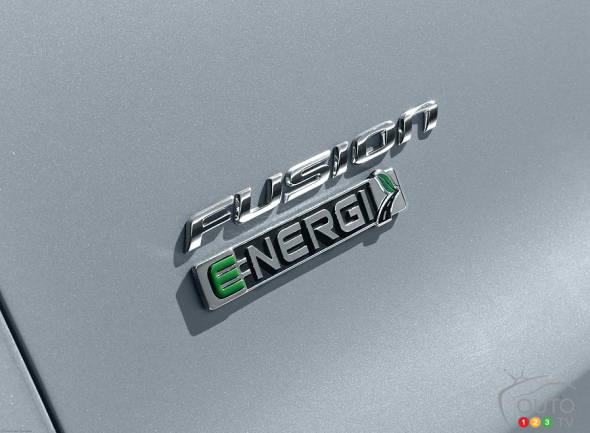 The two discussed the Fusion Energi, which you can read below:
Josée Paquet (JP): The first thing that struck me about the 2013 Ford Fusion Energi are the modern, sporty sedan looks which greatly contrast with the typical image of a green car. I've seen many people stare at the Fusion with envy... and have a puzzled look on their face when I tell them it's a plug-in hybrid!
Miranda Lightstone (ML): You're right on this one; the Fusion looks nothing like the average hybrid vehicle, which is perhaps why I like it so much! The look of the Fusion Energi is sporty and eye-catching for all the right reasons. It doesn't have an odd shape (as other hybrids are apt to have), and that makes it more appealing and, I think, more accessible to the general public.
JP: On the other hand, cargo room is very limited due to the battery. The trunk can swallow about three grocery bags, and that's about it. With three boys to feed, either I can leave them at home when I go to the supermarket or bring them along and bury them under a pile of bags. That's what I disliked the most about the 2013 Ford Fusion Energi -- even more than thecentre-console cup holders that are too far back.
ML: While I agree with the limited trunk space (especially coming from a mother who still carts around a stroller with her), I'm willing to bet that the vast majority of buyers in the market for a car like the 2013 Ford Fusion Energi aren't going to be bothered with the trunk space (or lack thereof) since they can easily load up the backseat if needed. There's a price to pay for maintaining the shape of the Ford Fusion, and that price is the trunk space being eaten up by the battery. I'm glad they kept the look and sacrificed space.
JP: In terms of output, this car is perfect for me. While I used to crave brute power, I'm much more into smooth, efficient driving nowadays. As for the all-electric mode, I love it! It's all quiet in there... provided the kids aren't sitting in the back, of course.
ML: Here's where we have a bit of a difference in opinion, and mostly because I like a bit of pep in my step, and my ride. While the 2013 Ford Fusion Energi offered a good amount of get-up-and-go, it was at the expense of fuel economy if I did try to push it. Of course, being of the game-console generation, driving a hybrid is much like playing a video game for me: how can I get the best fuel efficiency score?! And so, throughout my week with the vehicle, that was my focus. However, if I owned the 2013 Ford Fusion Energi, I would surely bore of the required driving style needed to maintain that fuel score. At that point, why even bother having a hybrid (in my situation)? I also travel a great deal farther than you every day (close to 80 km each way to and from work), so I was generally on gas power by the time I got to work and/or home, despite my best efforts to "win."
JP: So, what was your score when it came to regenerative braking? I almost always scored between 97% and 100%, except those times when I had to brake hard because of an unpredictable driver in front of me.
ML: Ha! Those are pretty good scores indeed! Generally, I kept it in the 94% to 99% range. I didn't hit 100% too often, and when I wasn't fully paying attention or  "trying" to drive green, my score plummeted to the 40% range, which is what I was mentioning before. You have to be so aware of your driving technique and style in a vehicle like the 2013 Ford Fusion Energi; it's almost tiresome.
JP: Charging times are a bit long, but since you can keep the car plugged in while at work or during the night, I managed to get enough battery power back to complete my daily commute. When the battery did run empty, the gasoline engine kicked in seamlessly. I was expecting a little jerking or a spike in engine revs, but none of that happened. I often had to look at the screen to realize the 2013 Ford Fusion Energi operated in hybrid mode.
ML: Since I live so far away from work, I was draining the battery every day, twice a day. By the time I reached work, I was empty; and by the time I got home I was on empty. However, you're right that the transition between gas and battery was mostly seamless. Unless I was flooring it to pass on the highway (it had to be done, I swear!), the engine is barely audible and the vibration is nearly imperceptible. I also liked to keep the "green" screen up to be aware of where my power was coming from (battery or gas). As far as hybrid transitions go, the Fusion Energi offered up one of the most pleasant with very little disturbance.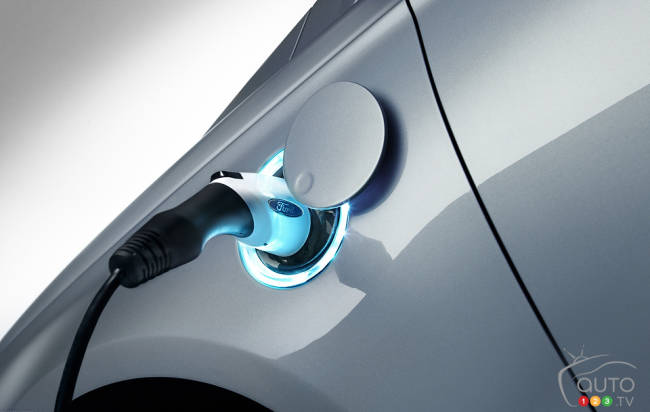 Bien que leurs opinions de la Ford Fusion Energi 2013 se ressemblent, il est clair que certains aspects importent davantage à l'une qu'à l'autre. Josée possède une bien plus grande famille et nécessite donc plus d'espace. Son essai routier et surtout l'argent sauvé à la pompe lui ont toutefois fait réaliser qu'elle pourrait considérer un Toyota Highlander Hybride comme prochain véhicule. De son côté, avec un seul enfant et une conduite plaisante, Miranda pourrait bien vivre avec une voiture comme la Ford Fusion Energi 2013... lorsque son garçon n'aura plus besoin d'une poussette.
This blog was originally published on Auto123.com.