2012 Nissan Murano LE AWD Platinum Edition Review
Highs and lows
Exterior styling very posh
Interior has a luxurious feel
Fuel consumption good for a larger vehicle
CVT not my cup of tea
High price tag
The stylish big brother
02/20/2012
For the better part of a decade now, members of my family have been Nissan owners. As we entered the new millennium, my father decided to ditch our boat of a Plymouth Acclaim and invest in a brand new car: a 2001 Nissan Sentra GXE. At the time, I was still a student and had just gotten my driver's license. My vehicular obsession had begun and I was none too pleased when my parents came home with the beige (inside and out, to match the house so my mother claimed), automatic Sentra.
I would come to own said Sentra within a year's time (for more on that story, make sure you check out my 2012 Nissan Sentra SL review), at which point my parents got another automatic Sentra GXE (charcoal grey this time, sans spoiler with a beige interior, again). A few years after sharing a vehicle with my mother, my father ran to the dealer to get himself an '05 Nissan Altima 2.5. And when my mother's Sentra lease was up in '07 she upgraded to a bright blue Nissan Rogue SL AWD. Most recently, my parents once again exchanged their old Rogue for a brand new, pearly white, 2011 Nissan Rogue AWD.
While I left the Nissan brand behind for Subaru after a few years of driving the Sentra, my parents are quite attached to the brand. And I can see why.
After being exposed to the Nissan brand so blatantly over the past decade, sometimes I lose perspective on the new models. However, lately I've tried my best to be objective about it all, especially when it came to the 2012 Nissan Murano LE AWD.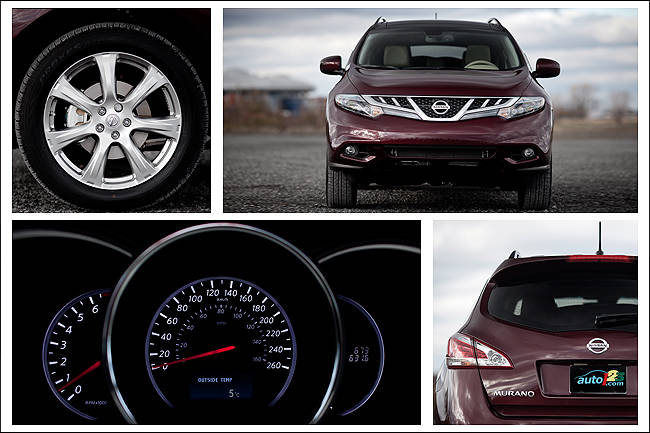 Quite the looker
If there's one thing I can commend Nissan on, it's a willingness to try new things. From the cube to the Juke to the Quest, Nissan isn't afraid to make a statement on the road. While I do wish they'd hurry up and make a statement with the Sentra and Altima, at least they're taking chances elsewhere in their lineup.
While the exterior design of the Murano isn't exactly daring, it is eye-catching. There haven't been any major styling changes to the 2012 model, just a few tweaks here and there to make it stand out as the new edition, and enough to turn heads on the road. While some may not take to the over-the-headlights grille front fascia, I quite like it and it's grown on me over the past few years.
I also like the Murano's almond body shape. While the Rogue follows similar lines, the Murano is clearly the older, more sophisticated brother and has classier lines and edges than the Rogue does.
My particular Nissan Murano tester was the LE model complete with a Platinum package which meant my ride was sitting atop 20" seven-spoke chromed wheels, with matching silver-accented roof rails. Inside, wood-trim accents, telescopic steering wheel, DVD player and Nissan's navigation system make onboard journeys rather plush and technologically packed. You also get a fancy, exclusive "Platinum" badge on the back - ooh, la la.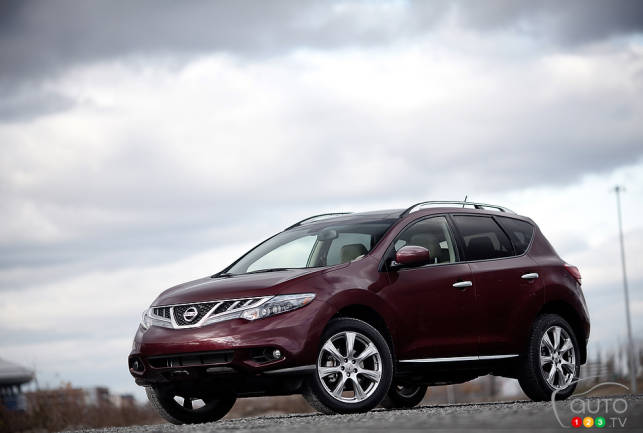 Oh CVT... what to say about you?
For anyone who follows my work, you know by now that I am (by no stretch of the imagination) not a fan of CVTs in any shape or form. From the moment I drove my first Continuously Variable Transmission I fell out of love with it. Sure, it's economical on fuel, it's smooth no matter what and it's "easier" to drive, but really? This is the future? I'm not sold, not at all. And, unfortunately, Nissan has grabbed the CVT bull by the proverbial horns and they're running with it like no one else.
No matter which Murano trim level you choose to go with, you'll get the same engine: a 3.5L V6 good for 260 hp and 240 lb-ft of torque. Also included on all models is Nissan's electronic drive-by-wire throttle and Intuitive AWD system. I've gotten so used to driving my mother's Rogue that getting behind the wheel of the Murano pretty much felt the same. I'm not sure if that's blasphemous to Murano owners everywhere, but it's true. Nissan's Xtronic CVT system makes most of their cars drive so similarly, it's hard to make that distinction.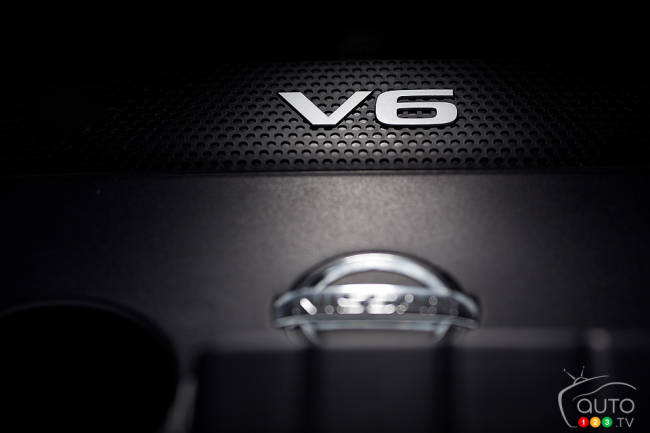 I quite enjoyed the Murano, actually. Visibility is great as you're sitting high and interior space is more than enough for four adults to travel in style and comfort. Pack the back with groceries and other goodies and the Murano is being used to its full potential and as it was meant to be used.
Worth the bigger price tag for the bigger brother?
So, what it really comes down to is this: Is it worth making the investment to step up to the Murano over the Rogue? At least, in my mind that's what it comes down to. After having precisely that conversation with my own mother when her first Rogue lease was up, we realized the decision was quite simple: Stay with the Rogue.
It's not that the Murano isn't a good vehicle, just that it's rather pricey for not that much more. Sure, you're getting more cargo space (but I've seen what my Mum can fit in her Rogue and in all honesty doesn't seem like that much more), more sophisticated looks, bigger engine, more luxurious interior, but is it worth the $10k-$15k price difference? In my opinion: nope. Because the Rogue and Murano drive so similarly, I think the Rogue will satisfy most crossover shoppers who might have thought they were set on the Nissan Murano.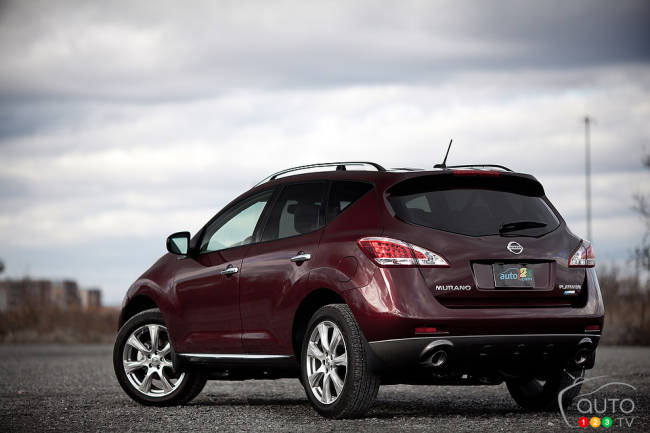 Family