2012 Buick Verano Review
Highs and lows
Very quiet
Good fuel economy
Affordable price
Uninspired woodgrain panelling
Adequate power
Button arrangement on centre console
Something new, something old, something borrowed and...
12/03/2012
Something new
Launched this year, the 2012 Buick Verano takes on the best in the compact luxury segment. It certainly fits in with this category's upscale look and is easily identified as a signature Buick with its vertical grille, angular wrap-around headlights, and indented accent side lines along the bottom of the doors.
This model comes with an important feature that is oftened overlooked: superior sound damping, or as Buick calls it, Quiet Tuning. This blissful design element cocoons driver and passengers from exterior din and hubbub, as well as the road rumble and engine noise from the vehicle itself. The manufacturer has succeeded in spades: The 2012 Buick Verano is the quietest car I've ever driven.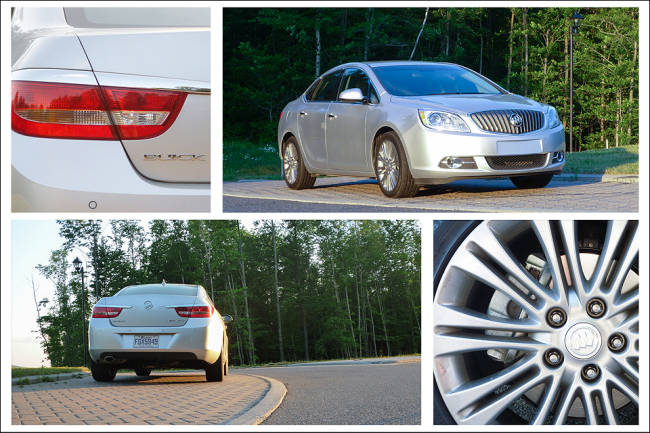 Something old
The introduction of this new sedan completes a range which is sure to please parents of Baby Boomers, while also reaching a younger demographic.
Even though the interior styling of the 2012 Buick Verano is attractive, there are still, unfortunately, some tired vestiges of earlier models, namely wood inserts in the console and door panels. In an era when you're hard-pressed to find such panelling, even in grandma's basement, you have to ask: Is Buick really interested in attracting a younger clientele?
The passenger compartment in the 2012 Buick Verano is spacious. Seats are comfortable and supportive, like settling into a La-Z-Boy. Passengers get the same treatment with the rounded seat backs, allowing for a few extra centimetres of legroom. And for a little extra pampering, automatic heating of the front seats and steering wheel kicks in when the temperature drops below 7°C.
The dashboard in the 2012 Buick Verano is distinguished, but you might get lost in an eclectic mix of glitzy accoutrements of plastic and woodgrain. The no-fuss central console misses its chance at ergonomic perfection because I had to look twice to figure out the right button choice.
Technology integrates with the Buick's navigation system in whizz-bang fashion. Now you can synchronize your cell data and send it along to your maps, addresses, contacts, etc., and have it all stored directly in the console's memory bank, lurking down there somewhere... Certainly, the 2012 Buick Verano wants to hook up with the inner geek in all of us.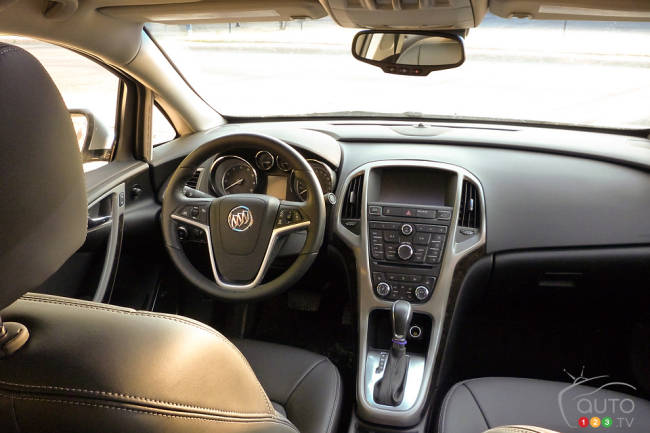 Something borrowed
With a Buick Regal's engine inside a Chevrolet Cruze's chassis, the Verano is designed to compete with the low-end models of the Acura and Lexus brands.
A 4-cylinder, 2.4L engine supplying 180 horsepower and 171 lb-ft of torque powers the 2012 Buick Verano. Weighing in at 1,500 kg this vehicle hardly makes for sporty driving, and you can forget about any nifty moves that require fast acceleration. It lacks power and that gentle nudge on the accelerator that would make it more lively on the road.
The 6-speed automatic transmission featured in the 2012 Buick Verano gives you decent gas mileage. I calculated an average of 8L/100km during my trial week. For a car of this size, I'm quite satisfied. I wouldn't say that I was heavy on the gas pedal or got over-excited revving the engine -- not at all. In fact, the gearbox-engine-power configuration means you can't help but be conservative.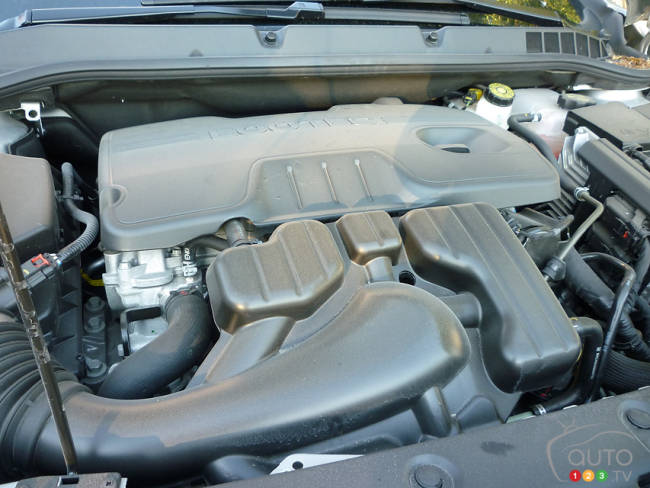 And something...else
You can get your hands on a 2012 Buick Verano (fully loaded, and with real leather) for $27,620. Still too steep? Then go for the low-end version which retails for $22,595.
GM says the 2012 Buick Verano's competitors are the Acura ILX, starting at $27,790, the Lexus IS 250 at $32,900 and the Audi A3 at $34,100.
All joking aside (and in a better group) the more spacious Toyota Camry is available for $26,120, while the Volkswagen Passat Comfortline (which is also bigger), ranges from $28,000 to $31,500. Although not in the luxury compact segment, these two don't stoop to woodgrain dashboards either.
This 2012 Buick Verano review was originally published on Auto123.com.